Oil Tanker Aluminum Plate
Aluminum plate for Oil Tanker
HWALU Aluminum plate
enjoy excellent corrosion resistance and welding performance, with wide application in marine, automotive, railway transportation, oil and chemical industiral etc. HWALU aluminum plate is able to offer 5083T, 5182T and 5454T aluminum plate which is used for oil tank body, and pressure container body.
Oil tanker aluminum plate features:
1. Large specification.
2. Medium strength

3. Quality surface

4. High formability.

5. Excellent corrosion resistance

6. Excellent welding performance
---
Oil tanker aluminum plate Product Parameter
Chemical Composition

Alloy series

Si

Fe

Cu

Mn

Mg

Cr

Zn

Ti

5083T

Min.

-

-

-

0.40

4.0

0.05

-

-

Max.

0.40

0.40

0.10

1.0

4.90

0.25

0.25

0.15

5182T

Min.

-

-

-

0.20

4.0

-

-

-

Max.

0.20

0.35

0.15

0.50

5.0

0.1

0.25

0.1

5454T

Min.

-

-

-

0.5

2.4

0.05

-

-

Max.

0.25

0.40

0.10

1.0

3.0

0.20

0.25

0.20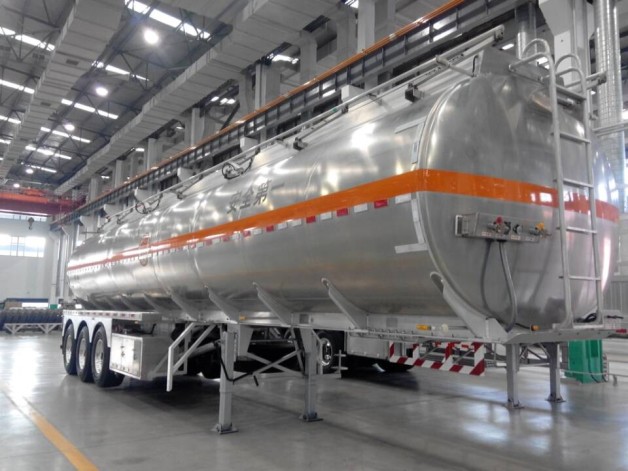 Oil tanker aluminum plate Specification
Alloy Series

Thickness(mm)

Width(mm)

Length(mm)

5083T

Min.

4

1000

2000

Max.

8

2400

12600

5182T

Min.

4

1000

2000

Max.

8

2400

12600

5454T

Min.

4

1000

2000

Max.

8

2400

12600
Oil tanker aluminum plate Mechanical Property
Alloy Series

Temper

Yield Strength
Rp(Mpa)

Tensile Strength Rm(Mpa)

Elongation A(%)


5083T

O, H111,
H112

≥125
≥125

270-350
≥275

≥15
≥12

5182T

O, H111

≥110

255-315

≥16

5454T

O, H111,
H112,
H32

≥85
≥125
≥180

215-275
≥220
250-305

≥17
≥8
≥8